Welding, fabrication and tube bending
Our welding, fabrication and tube bending operations are supported by our machining capacity. This includes a large turning facility for the machining of bollards which is complimented by CNC milling. This not only supports production but also allows for in house tooling and jig manufacture.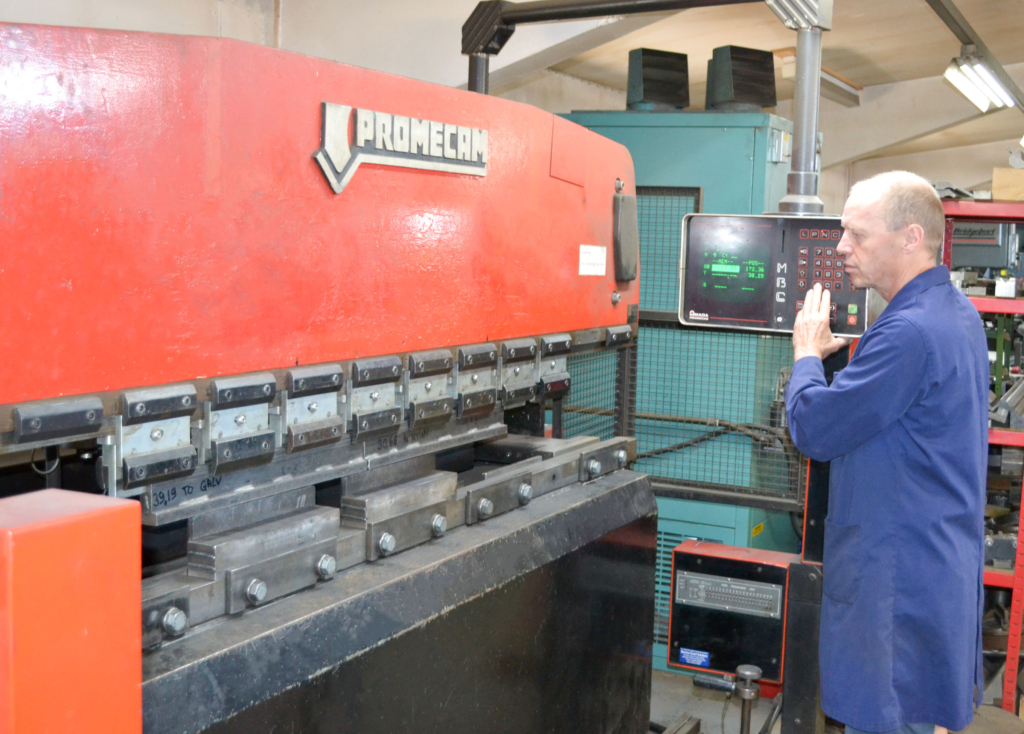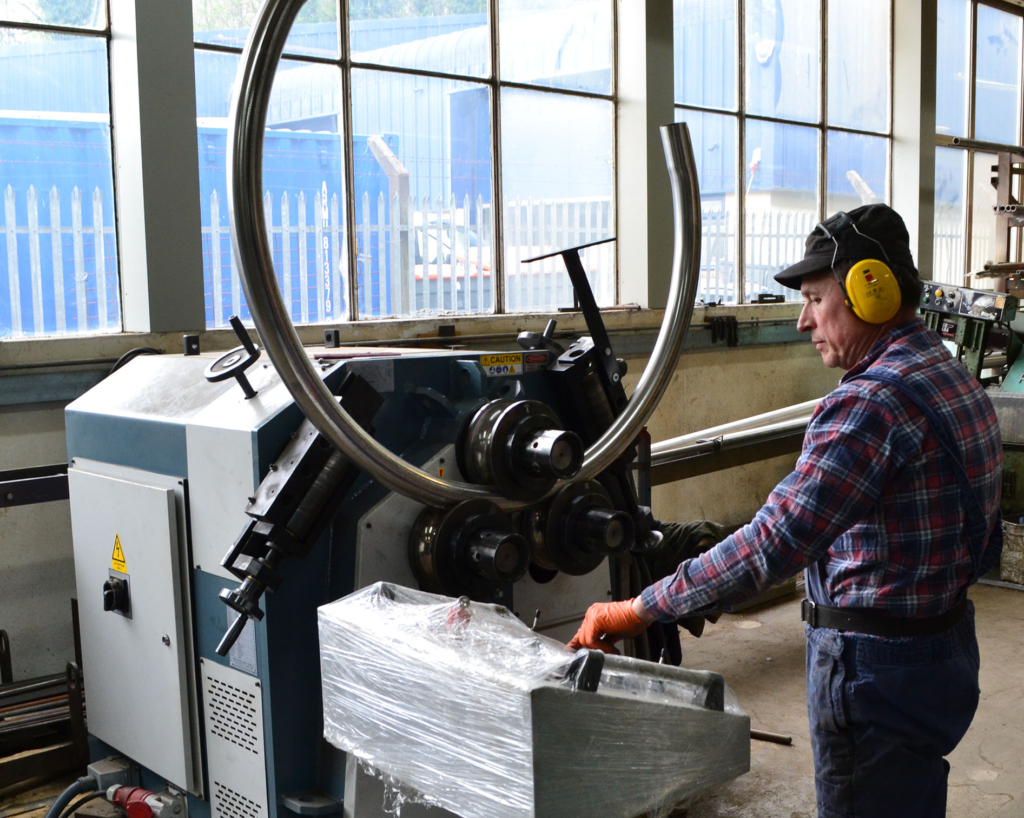 Tube manipulation
Tube manipulation is a historic strength within our company, we offer many products utilising this technique.
A large range of tooling enables the manufacture of a diverse range of products.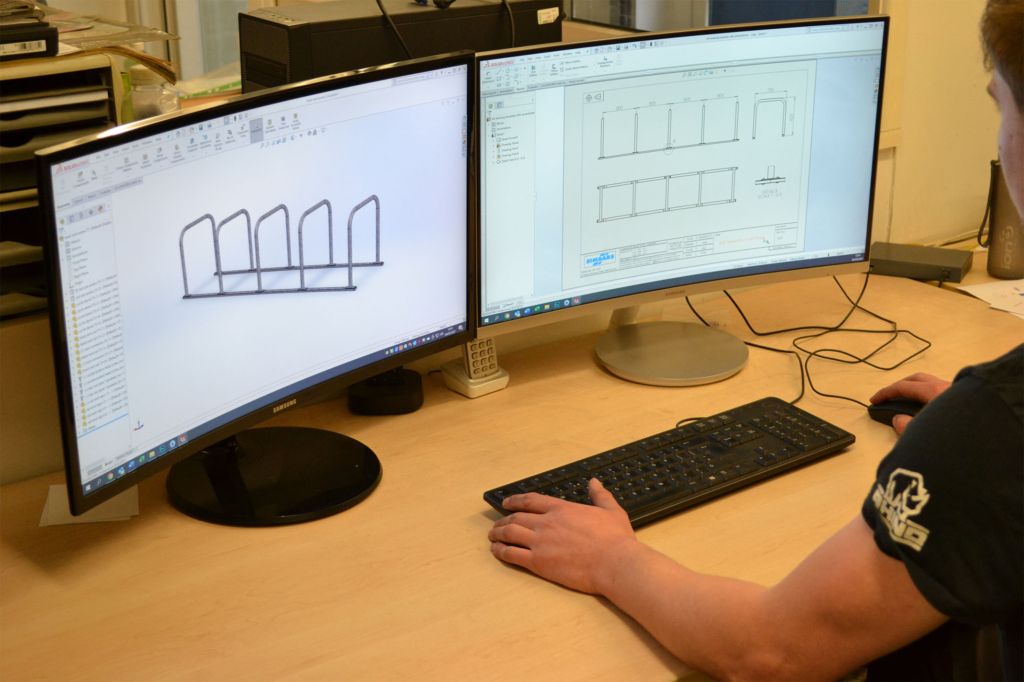 Product design
Product design is audited and certified to ISO 9001:2015 standard. For this we use both 2D and 3D computer modelling in SolidWorks and AutoCad. Utilising modern technology allows for quick and accurate product development.